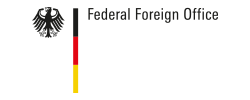 Federal Foreign Office
With headquarters in Berlin and a network of 229 missions abroad, the Federal Foreign Office maintains Germany's relations with other countries as well as with international and supra-national organizations. This work concerns much more than just political contacts among governments and parliaments. Because Germany and German society are enmeshed in ever-growing international networks, the Federal Foreign Office promotes intensive interaction and exchange with the world in the fields of business, culture, science and technology, the environment and development issues.
---
Black Sea Trust for Regional Cooperation (BST)
BST is a grantmaking initiative created by The German Marshall Fund of the United States, with the support of the United States Agency for International Development (USAID), Charles Stewart Mott Foundation, the Ministry of Foreign Affairs of Romania, the Government of Latvia, and the Lynde and Harry Bradley Foundation. Starting in 2011, BST also received support from the Robert Bosch Stiftung and Calouste Gulbenkian Foundation, to expand its work.
For a decade now, BST has been strengthening regional cooperation, civil society, and democratic foundations in the countries of the Black Sea region. BST has recently broadened its work to Central and Eastern Europe, aiming to bolster civil society, democratic processes, and citizen involvement in decision-making, as well as to address some of the obstacles in further democratic development of the region.
---

Organization for Security and Co-operation in Europe (OSCE)
The OSCE has a comprehensive approach to security that encompasses politico-military, economic and environmental, and human aspects. It therefore addresses a wide range of security-related concerns, including arms control, confidence- and security-building measures, human rights, national minorities, democratization, policing strategies, counter-terrorism and economic and environmental activities. Education programmes are an integral part of the OSCE's efforts in conflict prevention and post-conflict rehabilitation. Respect for human rights is an agreed commitment, important for all communities throughout the OSCE.
---
International Holocaust Remembrance Alliance (IHRA)
The International Holocaust Remembrance Alliance is an intergovernmental body whose purpose is to place political and social leaders' support behind the need for Holocaust education, remembrance and research both nationally and internationally.
---

Ukrainian Jewish Encounter (UJE)
The Ukrainian Jewish Encounter (UJE) is a privately organized, multinational initiative launched in 2008 as a collaborative project involving Ukrainians of Jewish and Christian heritages and others, in Ukraine and Israel as well as in the diasporas. Its work engages scholars, civic leaders, artists, governments and the broader public in an effort to promote stronger and deeper relations between the two peoples.
---
ImDialog. Evangelical Association for Christian-Jewish dialogue
The Evangelical Association for Christian-Jewish Dialogue of Hesse and Nassau, ImDialog, has been in existence for more than 60 years and consists of about 25 members, men and women, mainly pastors, of different age groups. Within this widely spread region it is our task to supply insight and information about Judaism, Jewish-Christian relations, the Jewish People and the State of Israel. The Association's tasks are:
– Publication of papers and general material for school and adult education
– Arranging lectures and seminars
– Supporting numerous institutions in Israel
– Publication of Exhibitions about Christian-Jewish subjects which can be rented.
---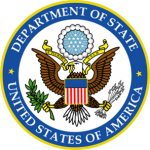 U.S. Embassy Kyiv, Ukraine
The US Diplomatic mission to Ukraine started on January 22, 1992, and today is comprised of approximately 181 Americans and more than 560 Ukrainians, representing more than a dozen US Government departments and agencies. The Public Affairs Section of the U.S. Embassy, in conjunction with the State Department in Washington, organizes and funds various cultural programming throughout the year.