Our bilingual (Ukrainian/English) exhibition "The Ukrainian Jewish family album" is currently travelling in schools and libraries around Ukraine. Based on family photos and stories from Centropa's Ukrainian interview archive with Jewish Holocaust survivors, this unique exhibition consists of 16 panels (2×2 meter each) and is divided into two parts: pictures and stories from "normal" times — photos from vacations, schools, and workplaces – and a section called "In Dark Times".
So far, the exhibition has been shown in 34 locations and has been seen by more than 20,000 people in Ukraine.
Our Ukrainian interviews and accompanying photographs can be found in the interview section.
For more information on how to bring the exhibition to your town use the contact form below and take a look into the exhibition calendar at the bottom of the page.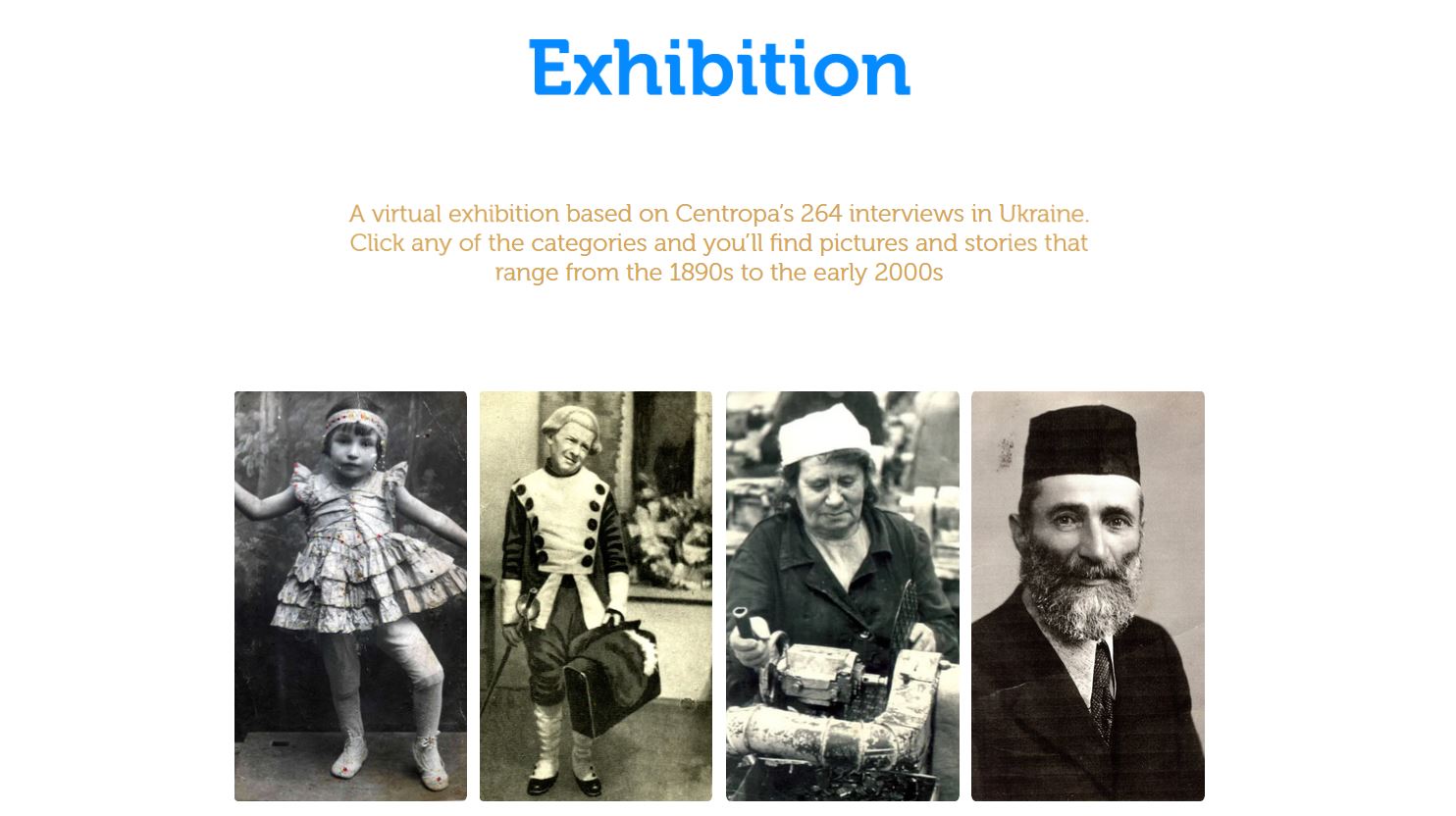 ---
Read the Exhibition Booklet
Browse the exhibition by clicking on the booklet image below or this link right here to open the exhibition brochure in your browser.
---
Book the exhibition to come to your city
Availability




Your booking request