Moldova
Jewish Community of the Republic of Moldova | Chişinău

The Jewish Community of the Republic of Moldova mission is here to promote creation and maintaining of a strong and united Jewish community in the Republic of Moldova, community that remembers its past and looks into the future.

The main goal of Jewish NGO is creation of conditions that will enhance development of Jewish identity and provide preservation of the ethnic group in the state of Moldova.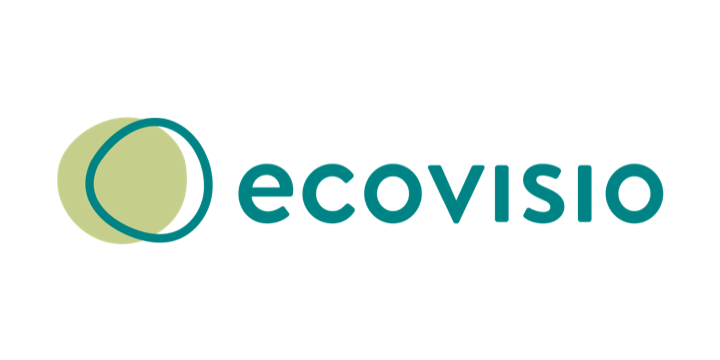 EcoVisio | Chişinău & Rîşcova

EcoVisio is a youth led grassroots NGO envisioning Moldova and its neighbours as a model region of empowered society, healthy environment and vigorous, fair economy. Their work is dedicated to gradual realization of the full potential of Moldova and its neighborhood as a model region for sustainable development.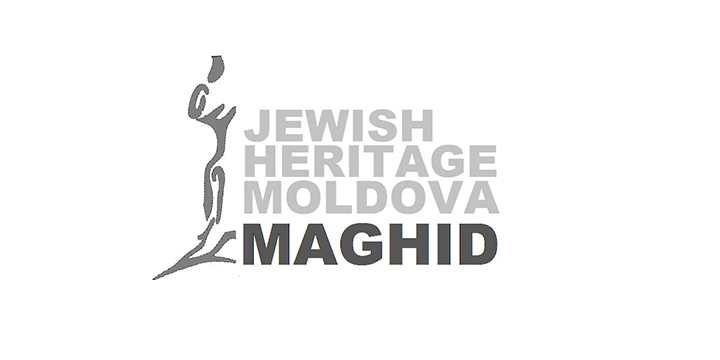 Jewish Heritage Moldova. MAGHID | Chişinău

Research and Educational Center MAGHID is an NGO established in 2018. Its main purposes are researching and promoting spiritual and material values of Moldova, growing tolerance and mutual understanding. The most successfully working permanent projects are Jewish Heritage Moldova (studying the Jewish history of Moldova, researching and mapping the Jewish sites, providing informal education and guiding) and igra.md (organizing school contests all over Moldova).
International Center of Training and Professional Development | Chişinău

International Center of Training and Professional Development is a grassroot non-governmental organization registered in Moldova in 2003. ICTPD has a useful activity certificate issued by the Ministry of Justice.
Ukraine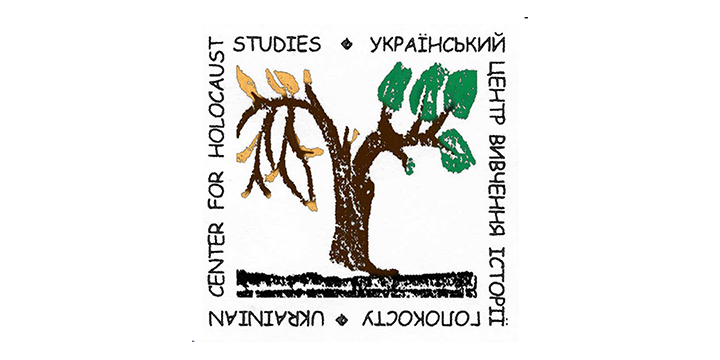 Ukrainian Center for Holocaust Studies | Kyiv

The Ukrainian Center for Holocaust Studies (UCHS) was established in 2002. It is a non-governmental organization founded in partnership with I. Kuras Institute for Political and Ethnic Studies of the National Academy of Sciences of Ukraine. The main directions of the UCHS's activities comprise Holocaust research and Holocaust education.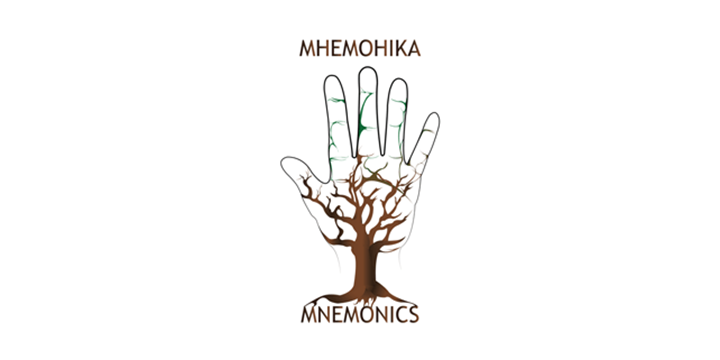 NGO Mnemonics | Rivne

The main goal of Mnemonics's activity is scientific studies of memory politics and public history, research, development and implementation assistance of the optimum democratic models into the sphere of memory politics in Ukraine.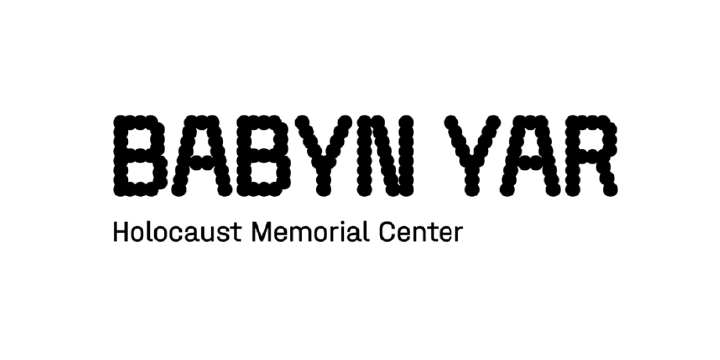 Babyn Yar Holocaust Memorial Center | Kyiv

Main goal of the Babyn Yar Holocaust Memorial Center is to create the first modern Holocaust museum in Eastern Europe, as a center for the study of the tragedy, in which large-scale scientific and educational activities will be carried out.

Currently the Memorial Center brings together two scientific and research institutes, an archive, a library, and a number of projects, aimed at the comprehensive study of the distant and recent past of the Babyn Yar territory.

The Memorial Center is working to transform the territory of the historical Babyn Yar ravine in Kyiv from a place of oblivion into a place of memory, and to promote the humanization of mankind through preserving and studying history.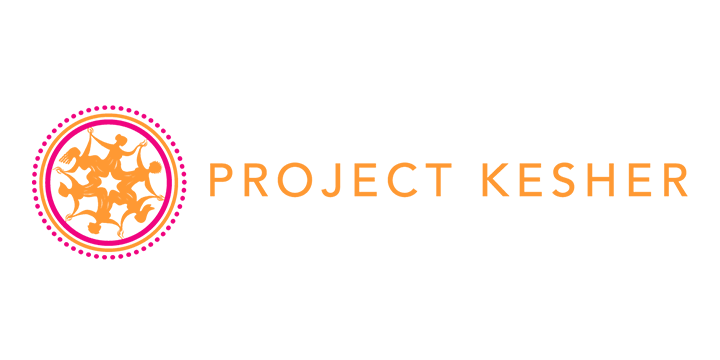 Project Kesher | Odessa

Project Kesher's mission is to build Jewish community and advance civil society by developing and empowering women leaders. Our vision is to expand and deepen a sustainable, global network of women leaders who are steeped in Jewish values and work to improve the quality of their lives and their societies. Project Kesher invests in leadership training programs in Belarus, Georgia, Israel, Moldova, Russia and Ukraine.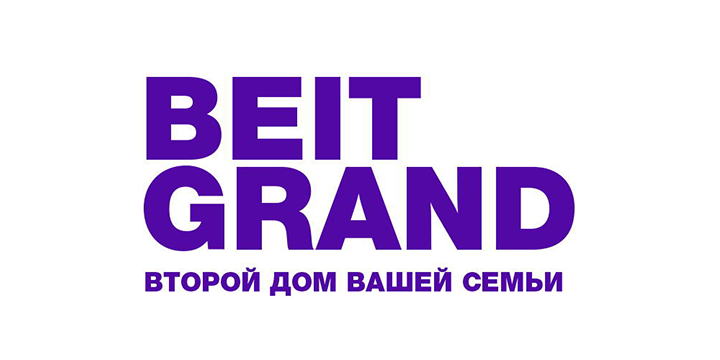 Jewish Cultural Center "Beit Grand" | Odessa

The Jewish Cultural Center "Beit Grand" is a modern center of all-round human development, it was conceived as the most optimal place for leisure activities for Odessa residents. In general, our center is a beautiful metaphor for Odessa itself: we talk about Jewish culture, but we are open to all. The center's activities are divided into several areas. The most important direction of the EKC "Beit Grand" is the comprehensive development of our visitors. In the center, at the moment, there are 11 main directions that are divided into more than 30 studios covering absolutely different directions and tastes (dance, sports, creative and educational studios). Most of the studios are aimed at the harmonious development of children.
Jewish Community Centre "Migdal" | Odessa

Migdal International Centre of Jewish Community Programs unites Jews of all ages: from 0 to 120. Today Migdal operates over one hundred programmes in various spheres of Jewish life:
* Jewish education, culture and art,
* Souvenir Gallery
* Odessa Jewish Musical Theatre "Migdal-or" (Klesmer, Israeli and Yiddish programs);
* The Jewish Museum "Migdal Shorashim" — a museum of history of Odessa Jews.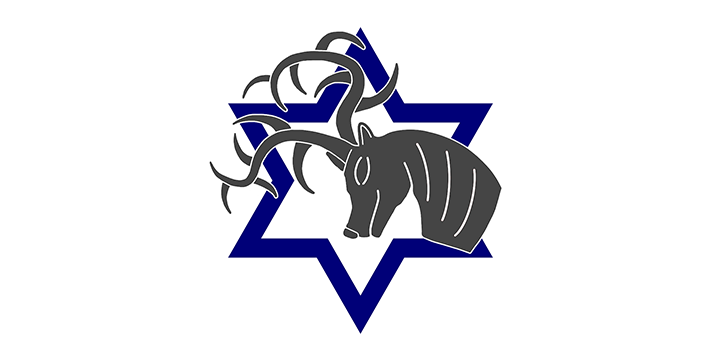 Rohaytn Jewish Heritage | Lviv

Rohatyn Jewish Heritage (RJH) develops and manages heritage preservation projects aimed at reconnecting the 400-year history of Rohatyn's now-lost Jewish community with the people and places of the modern Ukrainian city. Our project activities include research, documentation, recovery, rehabilitation, education, and commemoration, all illuminating the links between Rohatyn's history and its future, and between its people in town and abroad.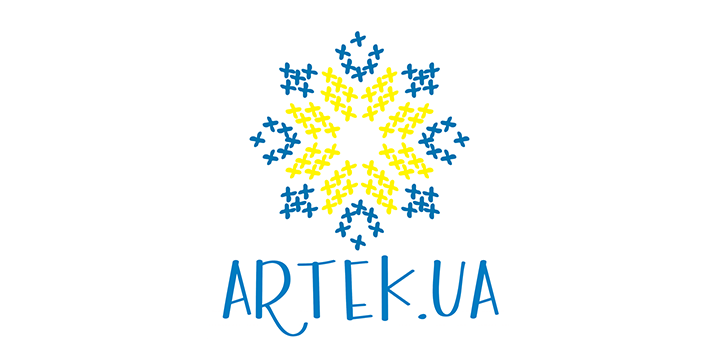 International Children's Center "Artek" | Kyiv

The International Children's Center "Artek" is a unique space for discoveries and child self-development, that was founded in 1925. "Artek" is located on the territory of the former sanatorium "Pushcha Ozerna" in Pushcha Vodytsia near Kyiv. The center is a part of Ukraine's State Management of Affairs. A 21-day stay at "Artek" is a reward for children from different regions of Ukraine. Each year the center hosts about 10,000 children under the supervision of volunteer squad leaders and permanent pedagogical staff. "Artek" includes a school which has the status of an innovation platform of general education, as well as recreation.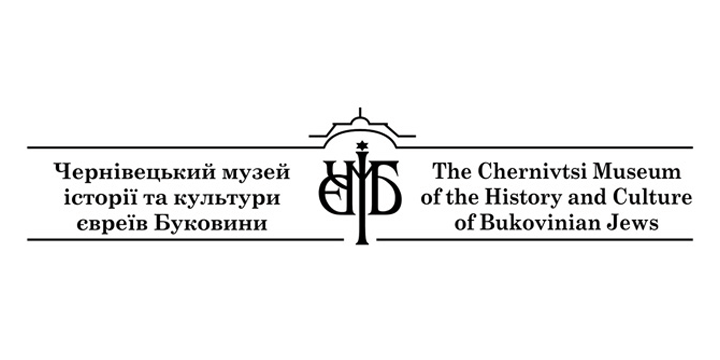 The Chernivtsi Museum of the History and Culture of Bukovinian Jews

The Chernivtsi Museum of the History and Culture of Bukovinian Jews was opened in 2008. It is envisaged as a monument to the Bukovinian Jewry – a subethnic group, which formed in Bukovina in the late 18th – early 20th centuries and left unique historical-cultural heritage here.

The museum's mission is to preserve this heritage and make it more widely known by means of preserving the permanent exhibition, staging temporary exhibitions, implementing scientific, educational and cultural projects as well as creating communicative network with the Jews who once lived in Bukovina and their descendants, who live today around the world.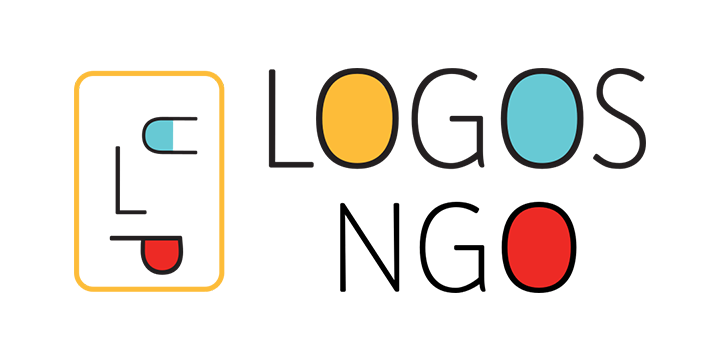 Logos NGO | Kyiv

The non-governmental organization "Logos znannya" (Logos) was created in 2013. Its members are active young Ukrainians between the age of 18 to 35 years. The Logos team wants to bring some positive change to local and international society. The main areas of work are: human rights education and promotion, soft skills development, minorities and migrants, critical thinking formation, and many more.
Visegrad Countries (V4)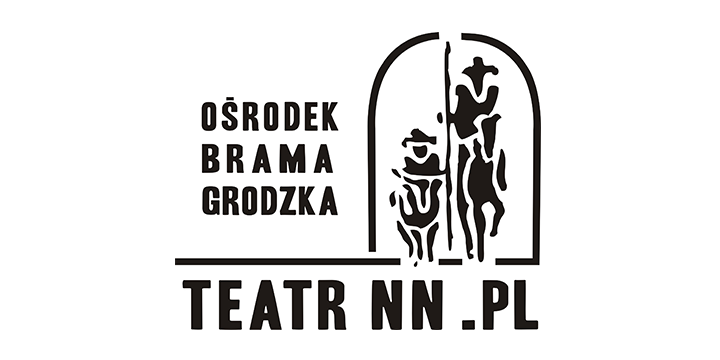 Grodzka Gate – NN Theatre | Lublin

The "Grodzka Gate – NN Theatre" Centre is a local government cultural institution based in Lublin. In its activities, the Centre draws on the symbolic and historical significance of its residence, the Grodzka Gate, also known as the Jewish Gate. The Gate used to be a passage from the Christian to the Jewish part of the city, a meeting place of various cultures, traditions and religions.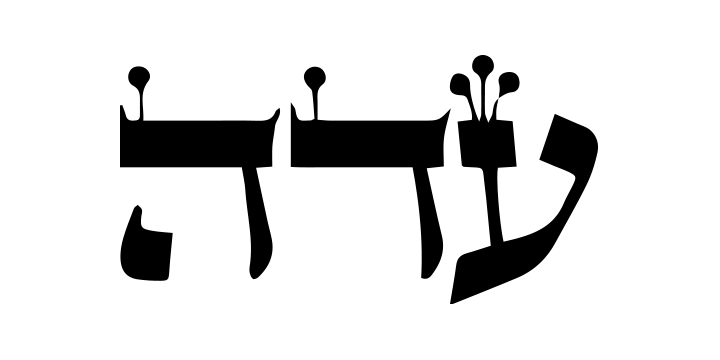 EDAH | Bratislava

EDAH was founded in 2008. Our activities include research, production of educational films, organization of educational events aimed at acquainting the public with Jewish culture, identifying and maintaining Holocaust memorial sites at home and abroad, and promotional activities.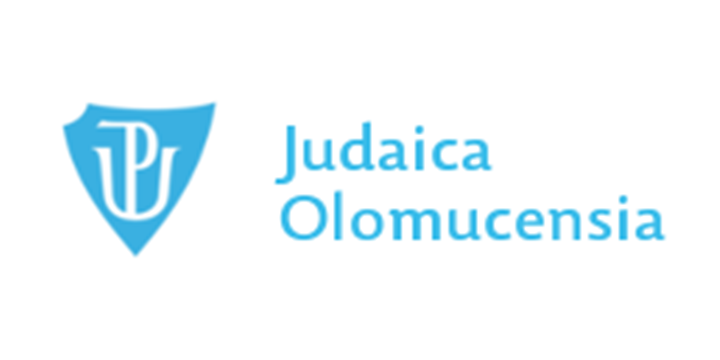 The Kurt and Ursula Schubert Center for Jewish Studies | Olomouc

The Kurt-Schubert-Institute was established as a Centre of Jewish Studies at the Philosophical Faculty of Palacký University, Olomouc in the year 2004. The Centre is devoted to researching and teaching the culture and history of Jews, with a special emphasis on Moravian Jewry. Presently, the courses are delivered in Czech, English and German, which emphasizes the international character of the institution. Additionally, the Centre offers weekly lectures on Jewish culture and history (Cyklus) geared towards a larger interested public. Since 2007, the institute also hosts a Judaica library named after Nina & Beno Melchet that comprises approx. 3,000 volumes, including some rare and valuable pieces.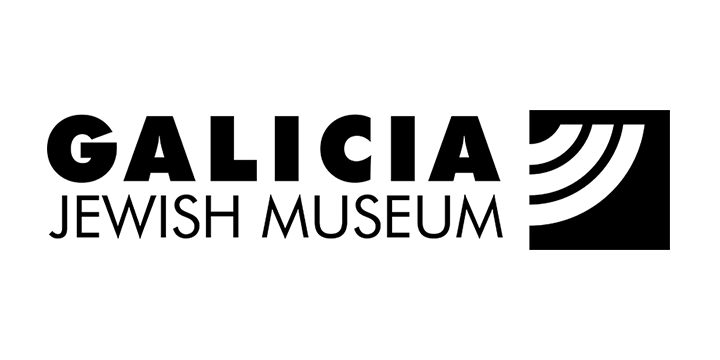 Galicia Jewish Museum | Kraków

The Galicia Jewish Museum exists to commemorate the victims of the Holocaust and celebrate the Jewish culture of Polish Galicia, presenting Jewish history from a new perspective. An innovative and unique institution located in Kazimierz, the Jewish district of Kraków, Poland, the Museum is a registered charity in Poland. The objectives of the Museum are to challenge the stereotypes and misconceptions typically associated with the Jewish past in Poland and to educate both Poles and Jews about their own histories, whilst encouraging them to think about the future.
Germany
Belarus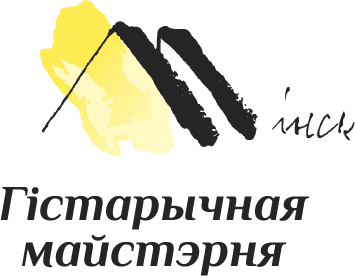 IBB Minsk / Historical Workshop Leonid Levin | Minsk


IBB: Johannes Rau International Center For Education and Exchange is a German-Belarusian joint company, organized following the example of educational academies in Germany. Includes a conference center, hotel and restaurant. The Historical Workshop named after Leonid Levin is an educational and research center, where work is carried out on the themes of the Holocaust and World War II. By studying history for the sake of the future, it contributes to reconciliation between Germany and Belarus in accordance with the goals of the IBB, as it's part.